Borough of Dormont
Notice! A minimum of 3 students is required for each swim class to be held.
Pool Paddle Fitness at Borough of Dormont Pool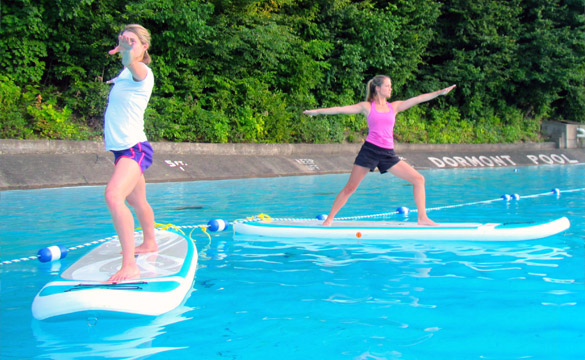 This hybrid of Stand up Paddling (SUP), fitness & yoga takes your workout to a whole new level strengthening your core, challenging your balance and forcing your mind to be present in the moment. Sign up online at poolpaddlefitness.com. Students must be 14 years of age or older. Classes are approximately 1 hour and cost $25 per class or $60 for a package of 3 classes. Free pool admission after class.
Current Class Schedule:

Monday and Wednesday
5:30pm - 6:30pm Pool Paddle Fitness
6:45pm - 7:45pm Pool Paddle Sunset Yoga

Friday
5:30pm - 6:30pm Pool Paddle Yoga
6:45pm - 7:45pm Pool Paddle Play