Health Care Provider Basic Life Support
Health Care Provider Basic Life Support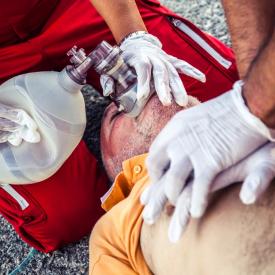 P J Meli Park Aquatic Complex
February 24th, 2019 to February 24th, 2019
12:00pm to 4:00pm
Class Days: Sun
Registration Closes: February 23rd, 2019
Class # 4886
Class Level:
Health Care Provider Basic Life Support
Price:
$50.00Open to the public
A course for healthcare providers that covers breathing & cardiac emergencies in adults, children and infants; Two- rescuer CPR; use of AED; and airway/ventilation adjuncts. Duration: 3 hours Certification valid for 2 years.
Instructor Comments:
Please provide a valid email address when registering for this class as this is how you will receive your course information, and digital book prior to the start date.
Sign Up Now!Registration for this class is closed!