Standard First Aid, Community CPR & AED
Standard First Aid, Community CPR & AED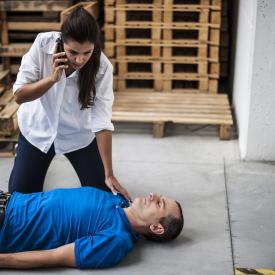 Jerry Resnick Aquatic Center
February 26th, 2019 to February 26th, 2019
6:00pm to 10:00pm
Class Days: Tue
Registration Closes: February 19th, 2019
Class # 4383
Class Level:
Standard First Aid, Community CPR & AED
Price:
$50.00Open to the public
Recognition and care for injuries including wounds and muscle, bone, and joint injuries. Recognition and care for medical and environmental emergencies including loss of consciousness, heart attack, stroke, seizure, poisoning, bites/stings, heat and cold emergencies, breathing and cardiac emergencies, including the use of automated external defibrillators (AEDs). Duration: 4 hours Certification valid for 2 years.
Instructor Comments:
Please provide a validate email address when registering for this class as this is how you will receive your course information, and digital book prior to the start date.
Sign Up Now!Registration for this class is closed!