Position Details
Position Details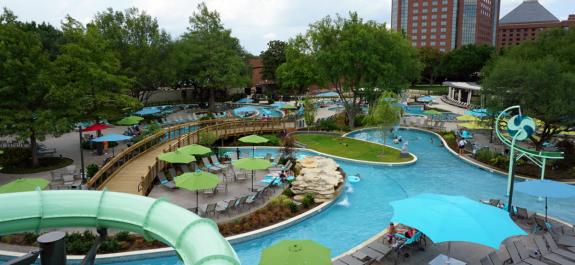 Lifeguard Position at Hilton Anatole
Updated:
Saturday, February 11th, 2017
Current Openings:
60
Comments:
Lifeguard positions available for individuals who are mature, responsible and willing to take the initiative. Any availability is welcome.
Apply Now
Hilton Anatole Info:
United States


June 15th - TBD


Management Team:

Lifeguard Job Description:
Job Title: Lifeguard

Classification: Hourly/Non-Exempt
Department: Operations
Pay Range: $8.00 - $10.00
Supervisor: JEM Supervisor & Manager
Next Level of Supervision: JEM Area Manager
ESSENTIAL DUTIES AND RESPONSIBILITIES include the following. Other duties may be assigned.
Major Responsibilities
Provide general oversight for a Jeff Ellis Management (JEM) client facility operations by enforcing safety rules/regulations, supervising/protecting patrons and rendering first aid/emergency care for guests as needed.
Provide quality customer service for those frequenting aquatic facilities operated by JEM.
Maintain skill competency at test ready levels at all times.
Adhere to VAT® training guidelines per JEM and E&A facility protocols.
Perform daily maintenance and sanitation duties to provide a safe and aesthetically inviting aquatic facility for customer enjoyment.
Enforce and maintain the "10/20 Second Protection Standard" and/or "10/3 Minute Protection Standard" at all times.
Performs all expectations & requirements of the Jeff Ellis & Associates "ILTP" license and all other duties as assigned.
Supervisory Responsibilities: This position is required to supervise all patrons of the JEM facility during their scheduled shift. Carries out supervisory responsibilities in accordance with the organization's policies and applicable laws.
Education and/or Experience: High school degree or GED. Associate's degree (AA) or Bachelor's degree from a four year college or university in a related field; or currently pursuing such degrees.
Certificates, Licenses, Registrations: Eligible candidates must possess a current ILTP Shallow Water, Pool or Special Facilities Lifeguard LIcense.**(Jeff Ellis Management will provide the necessary classes and enrollment possibilities to obtain this license. You will receive all essential information to such classes in your interview).
On The Job Training: Job shadowing required for a new lifeguard. Time can vary based on how comfortable lifeguard is with work environment and if they require more or less time.
Apply Now