Parent + Preschool Swim Class
Parent + Preschool Swim Class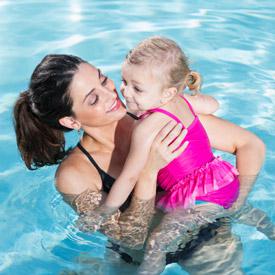 Village of Grayslake Esper A Petersen Family Aquatic Center
July 23rd, 2018 to August 1st, 2018
9:00am to 9:45am
Class Days: Mon, Wed
Registration Closes: July 20th, 2018
Class # 3668
Class Level:
Parent + Preschool
Price:
$60.00Open to the public
This class is designed for Preschool age children and their parents. Children will work on the basic fundamentals of swimming such as blowing bubbles, front and back floats, kicking, arm movements, and basic pool safety.
Instructor Comments:
$60 Member Rate/ $85 Non-Member Rate
Sign Up Now!Registration for this class is closed!