Preschool Swim Class
Preschool Swim Class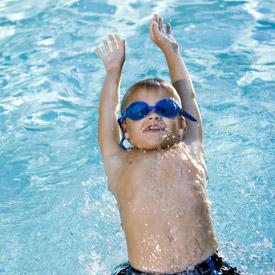 Carriage Park Apartments Pool
July 21st, 2020 to July 24th, 2020
9:00am to 9:30am
Class Days: Tue, Wed, Thu, Fri
Registration deadline: July 18th, 2020
Class # 6026
Class Level:
Preschool
Price:
$50.00 HOA
This class is designed for Preschool age children. Children will work on the basic fundamentals of swimming such as blowing bubbles, front and back floats, kicking, arm movements, and basic pool safety.
Instructor Comments:
This class is meant for children ages 3-5 years old, that have little to no swim experience. Please keep in mind due to COVID-19 Parents MUST watch their children from outside of the pool area to enforce social-distancing. Parents must be within eyesight of the pool. At no time is the parent permitted to leave the designated area. These classes are only available to residents of Carriage Park Apartments, appropriate identification will be required. Minimum of 3 children required for class to be conducted.
Sign Up Now!Registration for this class is closed!