Preschool Swim Class
Preschool Swim Class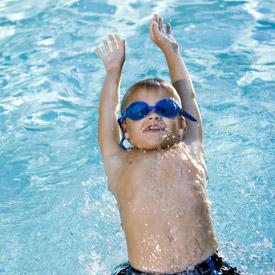 Rolling Meadows Park District
August 2nd, 2021 to August 5th, 2021
9:15am to 10:00am
Class Days: Mon, Tue, Wed, Thu
Registration deadline: July 30th, 2021
Class # 5271
Class Level:
Preschool
Price:
$33.00
Non-resident price:
$53.00Open to the public
This class is designed for Preschool age children. Children will work on the basic fundamentals of swimming such as blowing bubbles, front and back floats, kicking, arm movements, and basic pool safety.
Instructor Comments:
If class is scheduled before 12pm, each participant may have 1 adult/guardian bring them to class and is allowed to stay for the duration of the class. No other guests/siblings/adults are allowed onto deck at this time. Drop and go will still stand for any swim lessons scheduled at 12pm or after.
Sign Up Now!Registration for this class is closed!