RMR Swim Team Swim Class
RMR Swim Team Swim Class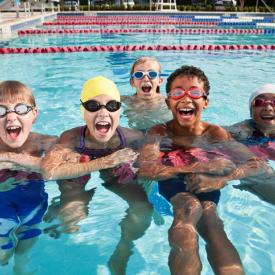 Rolling Meadows Park District
May 29th, 2018 to July 25th, 2018
4:30pm to 6:30pm
Class Days: Mon, Tue, Wed, Thu, Fri
Registration Closes: June 11th, 2018
Class # 2994
Class Level:
RMR Swim Team
Price:
$170.00Open to the public
This program focuses on self improvement and skill development of the individual swimmer while building a strong competitive team. Children ages 5-18 who are able to swim 25 yards of the front crawl using rhythmic breathing are welcome to join. League meets take place on Wednesday nights. Transportation is not provided to the meets.
Instructor Comments:
9 & 10 year olds. Swim Team will meet 4:30pm-6:30pm from May 29-June 8, Monday through friday only. Swim Team will meet 7am-9am starting June 11-July 25, Monday through Saturday.
Sign Up Now!Registration for this class is closed!