Splashtastic Summer Camp Swim Class
Splashtastic Summer Camp Swim Class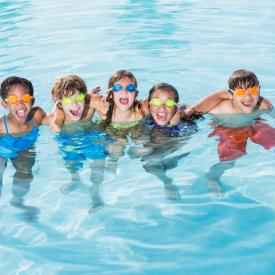 Rolling Meadows Park District
August 2nd, 2021 to August 5th, 2021
9:00am to 12:00pm
Class Days: Mon, Tue, Wed, Thu
Registration deadline: July 30th, 2021
Class # 5570
Class Level:
Splashtastic Summer Camp
Price:
$100.00
Non-resident price:
$140.00Open to the public
Build swimming skills and confidence in the water working on swim strokes and drills. Learn basic emergency response skills through a Junior Lifeguarding program that includes water rescues and CPR. Receive a certificate of participation for both swim lessons and Junior Lifeguarding.
Instructor Comments:
If class is scheduled before 12pm, each participant may have 1 adult/guardian bring them to class and is allowed to stay for the duration of the class. No other guests/siblings/adults are allowed onto deck at this time. Drop and go will still stand for any swim lessons scheduled at 12pm or after.
Sign Up Now!Registration for this class is closed!