Water Aerobics Swim Class
Water Aerobics Swim Class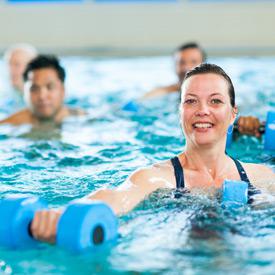 Park Forest Aqua Center
July 16th, 2019 to July 25th, 2019
11:00am to 11:45am
Class Days: Tue, Thu
Registration deadline: July 16th, 2019
Class # 4876
Class Level:
Water Aerobics
Price:
$25.00Open to the public
This class will focus on strengthening of the core and back muscles, as well as, providing a low impact work out in the water. Class participants will utilize dumbbells to enhance the class.
Instructor Comments:
Resident-$25/ Non-Resident-$45 Class is 4 days. Minimum for this class to run is 6 participants. No exceptions.
Sign Up Now!Registration for this class is closed!