Water Exploration and Safety Swim Class
Water Exploration and Safety Swim Class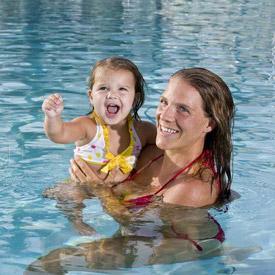 Round Lake Area Park District Pool
June 6th, 2021 to June 27th, 2021
11:00am to 11:45am
Class Days: Sun
Registration deadline: June 3rd, 2021
Class # 5382
Class Level:
Water Exploration and Safety
Price:
$38.00
Non-resident price:
$45.00Open to the public
This class is an introduction to water safety and basic water skills for both parent and child. It is not a swim lesson and parents should adjust their expectations appropriately. The Water Exploration and Safety class is meant to allow the child to explore the water in a supervised and fun environment with the guidance of the instructor and parent.
Instructor Comments:
No one besides the participant is allowed in the building or on deck during programming. Please drop participant at the first set f doors where they will meet their swim instructor. Participant must wear mask through building and on deck, mask must be removed before they enter the water. Children will be lined up at the front door for dismissal and pickup. *This only applies to classes without a parent, if registered in Water Exploration and Safety or Parent+Preschool one adult per child is allowed in to participate in class.
Sign Up Now!