Jeff Ellis Management, LLC (JEM) is a professional consulting firm that provides comprehensive aquatic facility and risk management services for the recreational aquatic industry. In addition to our premier lifeguard training and aquatic facility operation, we provide quality pool maintenance and water sanitation products and services to our clients.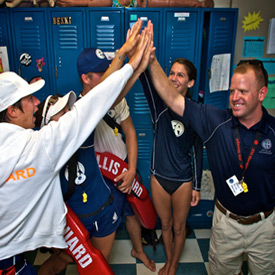 Our History
Formed in 2004, JEM was created to be the testing and development laboratory for Ellis & Associates, Inc. Over the years JEM has developed and implemented an operating model that assures the delivery of quality services using innovative technology and creative strategies.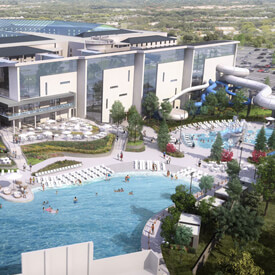 Our Clients
JEM services hotel/resorts, homeowner associations, country clubs and public aquatic facilities throughout the United States. Relying upon the enthusiastic support from our existing clients who eagerly attest to the quality of service we delivere, JEM continues to expand its operations.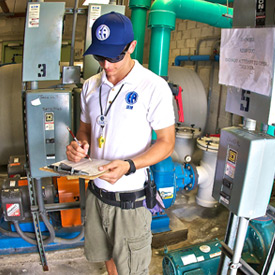 Our Misson
Deliver world-class aquatic facility management and swim instruction services, while acting as a trusted partner for our client-owners. We strive to provide a positive aquatic experience for all guests by adhering to our published safety guidelines and customer service objectives.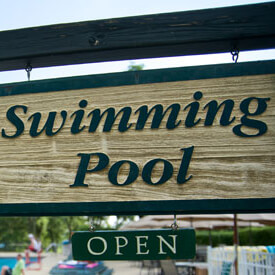 "Turn-Key" Aquatic Management
In 2003 Jeff Ellis Management services were offered and our first clients in South Florida (City of Coral Gables) began using our "turn-key" operations for their aquatic facilities. At the time Coral Gables was in search for an all-in-one aquatic management company. After joining JEM their cost of operations dropped 20 percent and their customer service and swimmer protection improved significantly.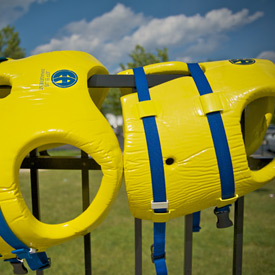 Innovations and Accomplishments
Established accountability-based lifeguard-credentialing system that consistently monitors performance to assure attentiveness and proactive swimmer protection.
The first lifeguard service provider to introduce and mandate the use of and oxygen support equipment to aid victims of aquatic accidents.
The first lifeguard service provider to develop and mandate equipment-based techniques to aid victims of aquatic accidents.
The only international lifeguard service provider to maintain a mandatory rescue database to track aquatic accidents.
Created the first objective driven vigilance awareness testing system to measure lifeguard attentiveness for maximum swimmer protection.