Lifeguard Jobs = Employment with Jeff Ellis Management
Lifeguard Jobs at Jeff Ellis Management, we are hiring now. We believe in hiring friendly and reliable individuals that share our commitment to aquatic safety. Lifeguarding and other positions in aquatic management offer a challenging work environment that allows you to make a difference in people's lives. Whether you're searching for seasonal, travel, part-time, or full-time employment, we have positions available throughout the year to meet your needs.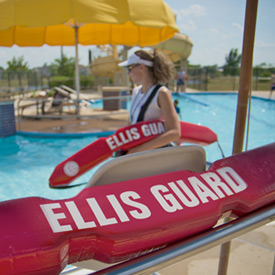 Want to be a lifeguard?
A lifeguard is trusted with the lives of others and it carries a high level of responsibility. As a result there are specific qualifications that must be met before you can work as a lifeguard with Jeff Ellis Management. This includes proper certification and training. That's why we offer lifeguard training through our International Lifeguard Training Program. It is one of the most respected lifeguard training opportunities available and we love to employ those who graduate from the program.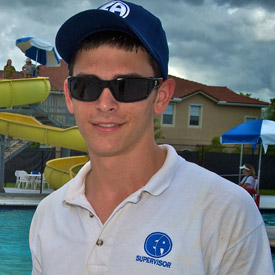 Aquatic Management
Lifeguarding is naturally an important role for any aquatic facility and because of this a lot of the positions we have available are for lifeguards. However there are aquatic management positions available and we often refer to these employees as supervisors. In many cases our veteran lifeguards are promoted to fulfill these roles. Supervisors help manage facilities by scheduling lifeguards and performing various tasks.
We are continuously searching for qualified and aspiring lifeguards to represent Jeff Ellis Management and if you believe you're a good candidate for one of our open positions, we'd love to hear from you. The aquatic industry isn't just about saving lives and preventing accidents. It's also about creating an atmosphere that's inviting, fun and accommodating. If you think you can help us bring that to a facility near you then contact us at (800) 742-8720.