Swimming Pool Maintenance Service
Swimming pool maintenance is a very important part of managing an aquatic facility. It's also very time-consuming as there are numerous daily tasks that must be completed. When you hire Jeff Ellis Management to perform these daily tasks, you get a premium service that goes above and beyond the call of duty. Our knowledgeable staff ensures your facility is properly maintained and runs efficiently at all times. Resort, hotel, and apartment swimming pool maintenance can be daunting. Now, you can partner with the best aquatic maintenance company, Jeff Ellis Management, and stop worrying about the day-to-day hassles of pool maintenance services. For details about our Silver, Gold and Platinum swimming pool maintenance service packages, contact us at (800) 742-8720.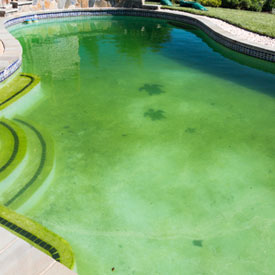 Pool Algae Prevention
Don't let the appearance of algae stop guests from coming to your facility. Allow our trained and certified staff to stop algae growth and keep it out of sight for good.
Backwash Filtration System
Ever wonder if it's time to backwash your pools filtration system? Take the guess work out of maintenance and let our certified professionals decide when it's time.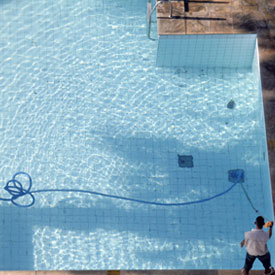 Brush, Skim and Vacuum
Need help with the weekly maintenance involved with taking care of a commercial aquatic facility? Our staff will handle brushing, skimming and vacuuming so you can focus your time on operations.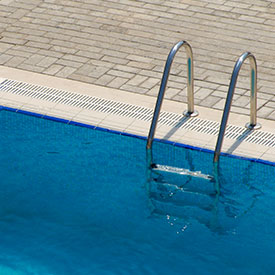 Maintain Pool Water Level
Say goodbye to the hassle of keeping up with proper water levels when you hire Jeff Ellis Management to take over maintenance procedures.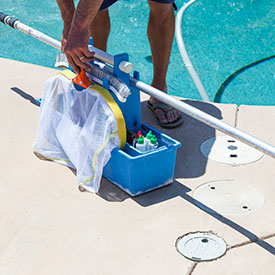 Manage Equipment and Inventory
Tired of watching over pool equipment and buying chemical supplies? Allow Jeff Ellis Management to monitor your pools equipment and manage inventory of supplies.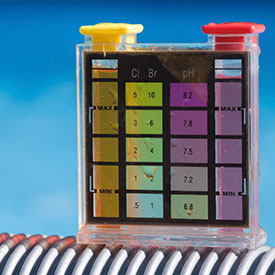 Monitor Pool Water Quality
Turn to the experts at Jeff Ellis Management to monitor pool water quality at your facility. The balancing of chlorine and pH levels is just the beginning of what our staff checks during each visit.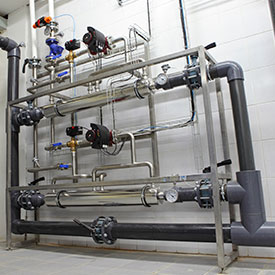 Pool Plumbing Inspections
Don't wait for plumbing problems to arise. Our trained and certified maintenance staff closely inspects your plumbing and equipment to make sure operations continue as usual.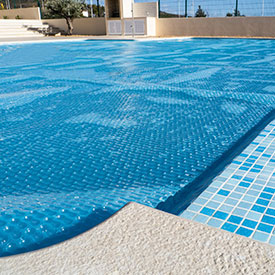 Pool Cover Removal and Storage
Our seasonal pool maintenance service ensures your pool cover is properly removed, cleaned and stored each year.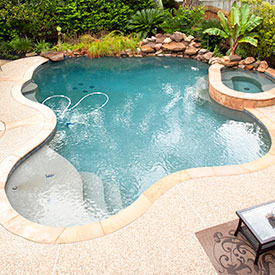 Pool Cleanliness
As part of our effort to provide the best pool maintenance service we extend our care of your facility to outside of the pool to make sure all surrounding areas are kept clean.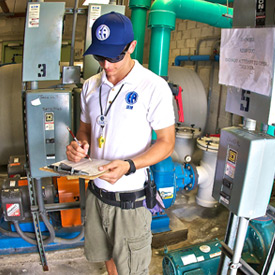 Pool Opening and Closing
If your facility doesn't have the luxury of staying open year-round, trust Jeff Ellis Management to carry out all of your opening and closing procedures.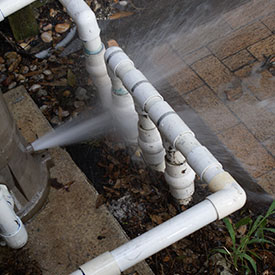 Repair Recommendations
Jeff Ellis Management consistently inspects equipment and recommends repairs so that your facility operates efficiently throughout the year.
Why Choose Jeff Ellis Management?
All swimming pool maintenance companies share the goal of keeping a pool clean and running great, but very few have the experience, commitment and certifications that we do. Part of what makes our maintenance service so great is that we're dedicated to finding and employing the best in the business. We surround ourselves with qualified and reliable professionals, so you never have to worry about the maintenance of your facility.
Regardless if your facility is just now opening or it needs assistance with ongoing maintenance, let us handle it. If something ever goes wrong at your facility, we quickly make the repair or find the solution. Our pool maintenance service is designed to bring your facility the highest levels of compliance, aquatic safety, and guest enjoyment.
For details about our Silver, Gold and Platinum pool maintenance service packages, contact us at (800) 742-8720.