Any owner of an aquatic facility understands how demanding it is to manage employees and take care of the day-to-day tasks that keep operations running smoothly. Jeff Ellis Management understands this too and as a leading provider of aquatic management services, we offer a solution for all of your management needs.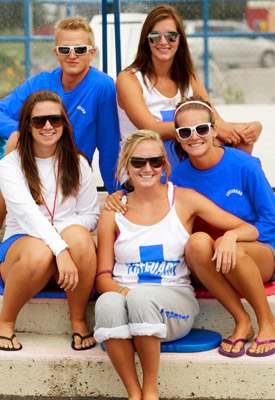 Our clients consistently find our human resources team to be one of the most valuable services we offer. The HR team is responsible for recruiting, hiring, training, scheduling, and paying employees. These tasks take time and require a lot of responsibility, but our aquatic management service is designed to make your job easier. In addition to managing these tasks, the HR team also addresses background checks, workers compensation claims, employee concerns, and any disciplinary actions against employees.
We understand that appropriate staffing is a top priority for our clients. When the safety and lives of the community are in our hands we make sure to train and hire the best candidates available. One way we do this is through our lifeguard training program. The lifeguards we train and often hire receive the best education on aquatic safety you can find. The program teaches lifeguards the best techniques and challenges them with real life situations. In addition to providing lifeguard training that's respected by insurance carriers and medical professionals, we manage an auditing system that ensures the high level performance of all of the employees we hire for your facility.
Client satisfaction is important to us at Jeff Ellis Management and we'll do what it takes to make sure your aquatic facility is safe, fun and operating at its best.