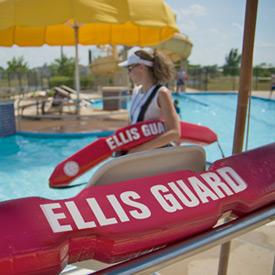 Managing the everyday tasks and operations of a community pool is often a challenge because of how much time it takes to do it right. Some of the roles of a pool manager include overseeing swim classes, organizing trainings, hiring and scheduling lifeguards, performing maintenance, keeping up with safety courses, conducting evaluations, understanding pool compliance and safety procedures, and so much more. Such tasks can quickly become overwhelming, which is why many community pools are operated by a professional pool management company.
The decision to outsource duties associated with pool management is an easy one as long as you can find a reliable company that has experience, focuses on safety, and works within your budget. These are all things you probably know already, but how do you truly know what to look for when hiring a pool management company?
Pool Management Responsibilities
An experienced pool management company will have the resources available to handle tasks associated with pool management responsibilities. This includes the handling of employees, such as recruiting, hiring, training, and managing lifeguards. In addition to managing aquatic staff, the company you hire should also provide the following pool management services:
Lifeguards are perhaps the most important assets of an aquatic facility and it is crucial that such employees receive continuous training and evaluation. The best pool management companies routinely evaluate the lifeguards they hire in an effort to maintain safety and understand when additional training is necessary.
The pool management company you hire should be able to step right in and run day-to-day operations. They should have a system in place that assists them in all the responsibilities required to effectively operate an aquatic facility. Lastly, the most important thing to look for when hiring a pool management company is to make sure they're management approach improves overall guest experience, increases safety, and saves you time. These are requirements during the hiring process.
Jeff Ellis Management offers a "turn-key" approach to pool management that is unmatched by the competition. If you would like to learn more about our management services feel free contact us at 800-742-8720.