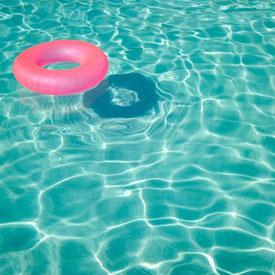 The most current information available from the Centers of Disease Control and Prevention (CDC) about recreational water illnesses (RWIs) tells us we should be more aware of the steps we can take to prevent RWIs. According to the CDC, RWI outbreaks associated with swimming have significantly increased in the last two decades.
This should serve as a reminder to pool managers across the country that the occurrence of RWIs are more common than we all think. Proper pool maintenance is crucial to avoiding RWIs, and public awareness is equally important.
What are Recreational Water Illnesses?
RWIs include a variety of conditions that can affect the skin, ears, eyes, gastrointestinal system, and respiratory system. RWIs can also cause neurologic and wound infections. RWIs are caused when germs are either swallowed or inhaled. However they can also be caused simply by coming into contact with certain germs. In some cases chemicals in the water or chemicals that have evaporated from the water have been known to cause RWIs.
The most common RWI reported from pools is diarrhea, which is caused by coming into contact with any of the following germs: Crypto (short for Cryptosporidium), Giardia, Shigella, norovirus, and E. coli. Crypto is especially hazardous as the germ is capable of staying alive in even well maintained pools for several days.
How to Prevent RWIs
In addition to pool maintenance staff, swimmers need to be proactive in protecting themselves against RWIs. The CDC recommends following the Triple A's of Healthy Swimming:
Awareness

Avoid swallowing water
Take bathroom breaks
Never relieve yourself in the water
Shower before entering the water
Avoid swimming in pools if you have a stomach illness

Action

Ask pool maintenance staff if pool is ready for swimming

Advocacy

Educate other swimmers about RWIs
Even the smallest amount of fecal matter can contaminate the water. That's why showering before swimming is always recommended and it is important to encourage children to take bathroom breaks in order to avoid accidents in the pool.
If you have an aquatic facility and need proper maintenance to ensure public safety, Jeff Ellis Management offers pool management services all season long. Contact us for more information.