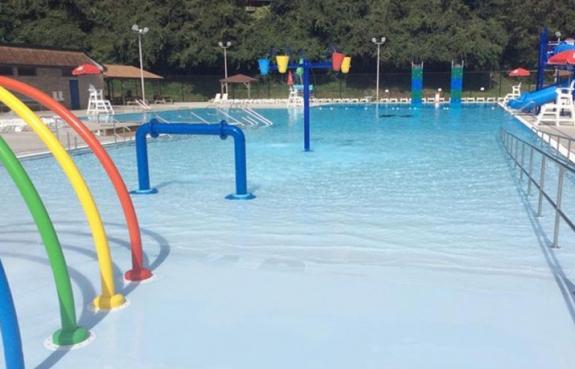 Robinson Township Pool is one of Western PA's newest facilities. This past 2018 season was the first season JEM has run and managed this pool facility. In the off-season Robinson Township Pool, also known as Clever Park Pool, went under a major remodel. The pool went from being two separate pools, a recreational pool and kiddie pool, to one uniform recreation pool complete with zero depth entry, a pool liner, three spray features, waterslides, and climbing walls.
Along with Pool changes the facility was had a makeover as well. The entire pool deck was been re-poured with fresh concrete and new fences have been installed to differentiate areas of the pool. The pools pump system has also received an entire makeover including two brand new sand filters, a new pump, and a brand-new chlorinator system.
These upgrades have made this pool one of the best pools in the area and the crown jewel of Robinson Township. Robinson Township Pool is a worth a visit if you are in the area!