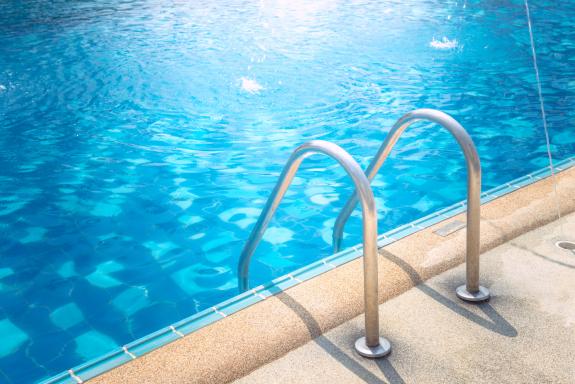 There is a lot of information currently circulating the internet as it relates to the COVID-19 virus, keeping individuals safe, and from preventing the spread of germs to others. The most recent update from the Center for Disease Control (CDC) states that: "There is no evidence that COVID-19 can be spread to humans through the use of pools and hot tubs. Proper operation, maintenance, and disinfection (e.g., with chlorine and bromine) of pools and hot tubs should remove or inactivate the virus that causes COVID-19."
At Jeff Ellis Management, we are happy to provide our years of industry experience and knowledge to those looking to keep their pools and swimmers safe. Here are some tips from our aquatics maintenance team:
Important notes
While COVID-19 is not a waterborne illness, it can still be spread via pools and pool-related surfaces
COVID-19 and other diseases can be spread via fecal matter, and the average swimmer carries up to .14 grams of fecal matter on their bodies at all times.

Ensure that all swimmers take a cleansing soap shower before entering your pool
Ensure that all swimmers are wearing clean swim attire and using clean towels
Recommend that swimmers try to keep the pool or hot tub water out of their mouths
DO NOT allow any swimmers who have had diarrhea, or any COVID-19 systems in the past two weeks to swim in your pool

COVID-19 can live on a variety of surfaces for up to several days.

Wipe down all pool surfaces that swimmers regularly touch like handrails, ladders, lane lines and coping
Remove or restrict the use of communal swim equipment like kickboards, fins, barbells, and masks
If your pool is still open
Maintain filtration at all times. Filtering is one of the many ways that contaminants are removed from pools and hot tubs.
Keep your disinfectant levels up. Every germ, virus, or bacteria has an "inactivation" or kill time. The higher the disinfectant level in your pool, the quicker these items will be inactivated.
Disinfect all surfaces regularly.
Consider restricting group activities and limiting lane use to 1-2 people.
If your pool is closed
Even if your pool is closed, it is still essential to maintain proper chemistry and filtration.

Leave all filter pumps on and set to their lowest speed
Shut off all non-essential pumps such as feature pumps
Leave all secondary oxidation systems such as UV or Ozone on
Keep all chemical tanks and feeders topped off
Reduce heater set points to 50 degrees to save energy and prevent freezing
Schedule regular inspections of the facility and equipment to prevent leaks, flooding, or mechanical failure

For pools with automated chemical controllers:

Consider returning these controllers to factory set points as this will have lower chemical usage and the highest amount of built-in safety features
Set up the remote interface for controllers whenever possible
Make sure your alkalinity is good! Low alkalinity will impact the controller's pH and ORP readings

For pools without automated controllers:

Consider hyper chlorinating the pool to 20ppm. This will oxidize and sanitize any contaminants in the pool and will keep your levels high while the pool is closed. These will come down naturally over time
Keep your pH on the lower side (7.0-7.2) as this will increase the effectiveness of your sanitizer
What else can you do?
A closure of your pool or aquatic facility is the perfect time to get caught up on preventative maintenance or any other projects you may have been putting off!
This is a great time to focus on:

Deep cleaning
Preventative maintenance
Employee training (Health and Safety, In-Service, EAP, etc.)
Compliance inspections
Equipment repair or upgrades
During these unprecedented and trying times regarding COVID-19, we want to assure you that Jeff Ellis Management is committed to continuing to provide service to as many customers as possible. While many local and state governments are beginning to limit all business operations to essential personnel only during the COVID-19 pandemic; on Thursday, March 19th, the Cybersecurity and Infrastructure Agency (CISA) released the "Memorandum on Identification of Essential critical infrastructure workers during the COVID-19 response" which identifies pool maintenance professional as Essential employees.
This provides aquatic facility owners and operators the unique ability to continue to have their pools and facilities serviced during the closures. Have you been putting off a project for a while, waiting for the right time? Did you have work you needed to be done at your facility but couldn't afford to close? Now is the time to act, and Jeff Ellis Management is here to help!
Contact our Director of Aquatic Maintenance today to see how we can help improve your facility and keep both you and your customers safe!