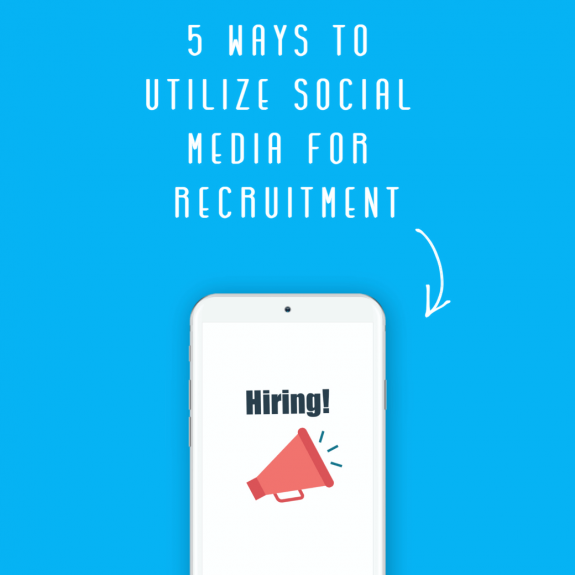 At this point, most everyone understands how to go about creating Facebook or LinkedIn ads to sponsor (or "boost") in your local area to attract applicants. However, before you start spending hundreds of dollars doing this, read these five tips below to show how you can use the most of social media to reach your target audience!
Share to Local Facebook Groups
Join local "Jobs Hiring" groups near your facility's location. These are groups that people specifically go to looking for jobs, and job postings are listed on these pages all the time. Once you create your ad, post it to one or more local groups and be sure to list clear instructions on how applicants should contact you/apply.
In addition to this, ask your staff to post the job ad in any Facebook groups they are involved in – if their group allows this type of post. For your high school-aged staff, many of them are in Facebook groups for their graduating class. This is the group that all their friends they go to school with are in – think of how many people you can reach at one time for free! The same goes for staff attending a local college or university. There are various groups they are a part of on campus that they can share to.
Share to Social Media "Stories"
For the most part, individuals tend to not like posting anything work-related on their social media timelines. That is why it can be difficult to get employees to post ads or brand content onto their pages.
Solution? It's much easier to ask your staff to post a job ad on their social media's story instead! It's short and sweet. It's temporary (stays up for 24 hours), and yet, it's still reaching all their friends.
Business Versus Business Casual and Casual Ads
In the cases that you're hiring in upper management or a professional development position such as an internship, post to places such as LinkedIn. This is where they are looking for higher ranking jobs. The graphic design of the ads and the caption's tone should reflect this as well.
The "business casual" social media channel would be Facebook. Everyone is on Facebook, and this is where you will reach a wide audience. If you're trying to reach mostly high schoolers and college students (as many aquatic facilities do, since lifeguarding is a common "first job") then the current best channels to use are Instagram, Snapchat, and TikTok.
Explore the Newer Social Media Channels to Run Ads
Even though those who lifeguard vary in all ages, lifeguarding is a common first job for a lot of young individuals. Most aquatic facilities attempt to do the majority of their recruitment at high school and college job fairs. Amidst COVID-19, the majority of these job fairs were canceled.
As of spring 2020, TikTok has dramatically increased users and appears to be the new go-to social media outlet. Do not fear! Facebook and Instagram are still being used. However, creating an ad for TikTok and an ad and geofilter for Snapchat and sponsoring it in the area of your facility, as well as suburban areas that could be heavily populated with your target audience.
Run an Employee Photo Challenge
Have your current staff post a work-related picture (a staff group picture, or a nice professional picture of them while in uniform) to their social media channels. Have them caption it along the lines of, "I love working at _____ because of ___. Ask me how you can go about working here!" Not only is this a great word-of-mouth marketing strategy, but it's going to reach their local friends who live close enough to work at your location. In the word-of-mouth marketing world, 88% of people trust personal recommendations from friends. This is exactly what this photo challenge essentially is – an online review of your place of work! You can track these posts by creating a unique #hashtag and having your employees post with that specific hashtag.
Finally, you want to reward them for completing this photo challenge. Provide an incentive that motivates them to do it! One option is to provide a bonus to the employee who gets the most referrals. At the very least, everyone should receive a small incentive to show your gratitude.
Overall, social media is a part of most everyone's lives on the daily. Be sure to take advantage of all aspects of it and make a good impression!