Community CPR & AED
Community CPR & AED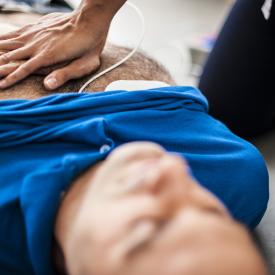 JEM Office
January 16th, 2018 to January 16th, 2018
7:00pm to 9:00pm
Class Days: Tue
Registration Closes: January 15th, 2018
Class # 3110
Class Level:
Community CPR & AED
Price:
$50.00Open to the public
Recognition and care for heart attack, stroke, breathing and cardiac emergencies, including the use of automated external defibrillators (AEDs). Duration: 2 hours Certification valid for 2 years.
Instructor Comments:
Class will cover Adult, Child, and Infant care.
Sign Up Now!Registration for this class is closed!