Standard First Aid, Community CPR & AED
Standard First Aid, Community CPR & AED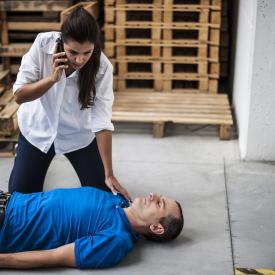 Caporella Aquatic Center
December 14th, 2018 to December 14th, 2018
9:00am to 6:00pm
Class Days: Fri
Registration Closes: December 13th, 2018
Class # 4386
Class Level:
Standard First Aid, Community CPR & AED
Price:
$65.00Open to the public
Recognition and care for injuries including wounds and muscle, bone, and joint injuries. Recognition and care for medical and environmental emergencies including loss of consciousness, heart attack, stroke, seizure, poisoning, bites/stings, heat and cold emergencies, breathing and cardiac emergencies, including the use of automated external defibrillators (AEDs). Duration: 4 hours Certification valid for 2 years.
Instructor Comments:
Our Partners at the City of Tamarac are having many different types of CPR training courses with their Fire Department. If you're interested in registering for their courses please copy this link http://www.tamarac.org/421/CPR-First-Aid to their site to register and gather more information. Please do not complete JEM resignation process for their upcoming course. Course time may vary and dates are subject to change. Tamarac CPR Fees Heartsaver CPR (resident) $5.00 Heartsaver CPR (non-resident) $35.00 Healthcare Provider CPR $65.00 AED/PEDI CPR (resident) $15.00 AED/PEDI CPR (non-resident) $40.00
Sign Up Now!Registration for this class is closed!