Standard First Aid
Standard First Aid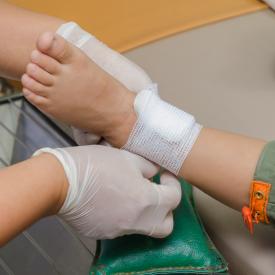 JEM Office
November 4th, 2017 to November 4th, 2017
10:00am to 12:00pm
Class Days: Sat
Registration Closes: November 3rd, 2017
Class # 2798
Class Level:
Standard First Aid
Price:
$40.00Open to the public
Recognition and care for injuries including wounds and muscle, bone, and joint injuries. Recognition and care for medical and environmental emergencies including loss of consciousness, heart attack, stroke, seizure, poisoning, bites/stings, heat and cold emergencies. Duration: 2 hours Certification valid for 2 years.
Instructor Comments:
Save and add on CPR/AED by signing up for our combo class! For more information call us at 630.340.3827.
Sign Up Now!Registration for this class is closed!