Whether your aquatic facility is preparing for a new season or it's a year-round attraction for guests, it may be time for repairs. Some repairs are easier to detect than others. Cracks in the deck or tile can often be spotted immediately, but a leaking pool or soon-to-be broken pipe is harder to diagnose. Pool repair recommendations is one of the many maintenance perks that Jeff Ellis Management provides without any extra cost.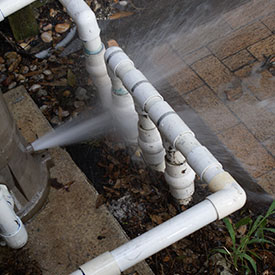 Throughout the year commercial pool facilities must be inspected and there are many areas that need to be checked. When our staff visits for scheduled maintenance, some of the most common areas we inspect for pool repair recommendations include:
Fencing and gates
Pipes and plumbing
Pool decks, tiles and drains
Pumps, vacuums, filters, and motors
Pool motors, pumps and filters are among the most at-risk for needing to be repaired or replaced because of age-related issues. When these essential parts of a pool aren't functioning properly, water clarity is the first sign of problems. Pool pumps typically start making noise when problems arise and we check for this during each visit.
Our staff will ensure pool repair recommendations are provided in a timely manner so that your facility never stops operating. For more information about our comprehensive maintenance packages, please contact us at (800) 742-8720.