Beginner Swim Class
Beginner Swim Class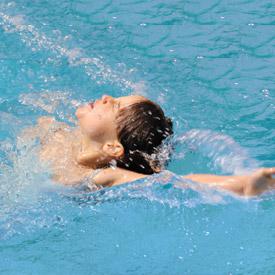 Carriage Park Apartments Pool
August 4th, 2020 to August 7th, 2020
10:20am to 10:50am
Class Days: Tue, Wed, Thu, Fri
Registration deadline: August 1st, 2020
Class # 6039
Class Level:
Beginner
Price:
$50.00 HOA
This class is for the beginner swimmer and requires no prior experience. Skills taught in this level include front and back floats, front and back glides, elementary backstroke, front crawl, backstroke, and pool safety. Some of the requirements to pass this level are that the student must swim 25 yards of front crawl, backstroke, and elementary backstroke.
Instructor Comments:
This class is meant for children ages 5 years old and up, that have little to no swim experience. Please keep in mind due to COVID-19 Parents MUST watch their children from outside of the pool area to enforce social-distancing. Parents must be within eyesight of the pool. At no time is the parent permitted to leave the designated area. These classes are only available to residents of Carriage Park Apartments, appropriate identification will be required.
Sign Up Now!Registration for this class is closed!