Beginner Swim Class
Beginner Swim Class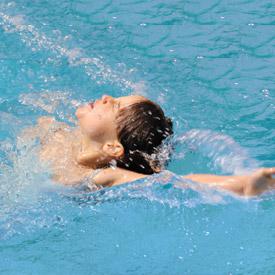 Round Lake Area Park District Pool
June 11th, 2022 to July 2nd, 2022
10:00am to 10:45am
Class Days: Sat
Registration deadline: June 10th, 2022
Class # 6527
Class Level:
Beginner
Price:
$40.00
Non-resident price:
$47.00Open to the public
This class is for the beginner swimmer and requires no prior experience. Skills taught in this level include front and back floats, front and back glides, elementary backstroke, front crawl, backstroke, and pool safety. Some of the requirements to pass this level are that the student must swim 25 yards of front crawl, backstroke, and elementary backstroke.
Instructor Comments:
Resident- $40 Non-resident- $47 Please wear a mask when inside of the building before entering the pool.
Sign Up Now!Registration for this class is closed!