Junior Lifeguards Swim Class
Junior Lifeguards Swim Class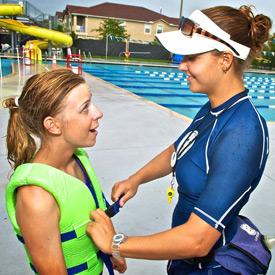 Round Lake Area Park District Pool
July 17th, 2023 to July 20th, 2023
10:00am to 12:00pm
Class Days: Mon, Tue, Wed, Thu
Registration deadline: July 14th, 2023
Class # 6859
Class Level:
Junior Lifeguards
Price:
$95.00
Non-resident price:
$120.00Open to the public
This course is a great way for kids aged 10 - 14 to learn valuable rescue techniques, first aid, and emergency equipment use. Junior lifeguards gain a sense of what it's like to be an actual lifeguard, while learning some useful information applicable to everyday life. Parents have been astonished by how sensible this program truly is.
Instructor Comments:
*Please bring a water bottle, small snack(no nuts), bathing suit, towel and goggles (if you would like them).
Sign Up Now!