Preschool Swim Class
Preschool Swim Class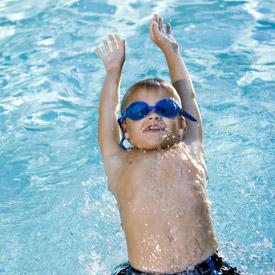 Round Lake Area Park District Pool
July 11th, 2022 to July 21st, 2022
4:00pm to 4:45pm
Class Days: Mon, Tue, Wed, Thu
Registration deadline: July 8th, 2022
Class # 6485
Class Level:
Preschool
Price:
$66.00
Non-resident price:
$78.00Open to the public
This class is designed for Preschool age children. Children will work on the basic fundamentals of swimming such as blowing bubbles, front and back floats, kicking, arm movements, and basic pool safety.
Instructor Comments:
** No class July 13th due to a Home Swim Meet** class is prorated for this class missed.
Sign Up Now!