Swim Conditioning Swim Class
Swim Conditioning Swim Class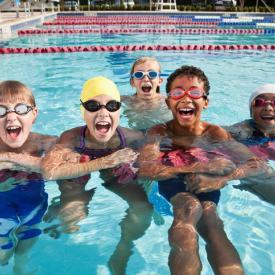 Round Lake Area Park District Pool
July 26th, 2021 to July 29th, 2021
8:00am to 8:55am
Class Days: Mon, Tue, Wed, Thu
Registration deadline: July 23rd, 2021
Class # 6226
Class Level:
Swim Conditioning
Price:
$90.00
Non-resident price:
$115.00Open to the public
Swim Conditioning is a structured/coached swim workout focusing on improving swimming technique, endurance and swim team etiquette. Swimmers must be able to swim 50 yards+ without stopping and have a solid knowledge of swim strokes before registering. Ages 5 years old-18 years old only.
Instructor Comments:
No one besides the participant is allowed in the building or on deck during programming. Please drop participant at the front door where they will meet their Coach. Participant must wear mask through building and on deck, mask must be removed before they enter the water. Children will be lined up at the front door for dismissal and pickup outside of the building.
Sign Up Now!Registration for this class is closed!