Water Exploration and Safety Swim Class
Water Exploration and Safety Swim Class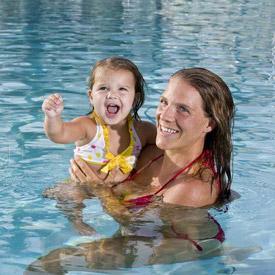 Round Lake Area Park District Pool
July 9th, 2023 to July 30th, 2023
11:00am to 11:45am
Class Days: Sun
Registration deadline: July 8th, 2023
Class # 6720
Class Level:
Water Exploration and Safety
Price:
$45.00
Non-resident price:
$52.00Open to the public
This class is an introduction to water safety and basic water skills for both parent and child. It is not a swim lesson and parents should adjust their expectations appropriately. The Water Exploration and Safety class is meant to allow the child to explore the water in a supervised and fun environment with the guidance of the instructor and parent.
Sign Up Now!Registration for this class is closed!